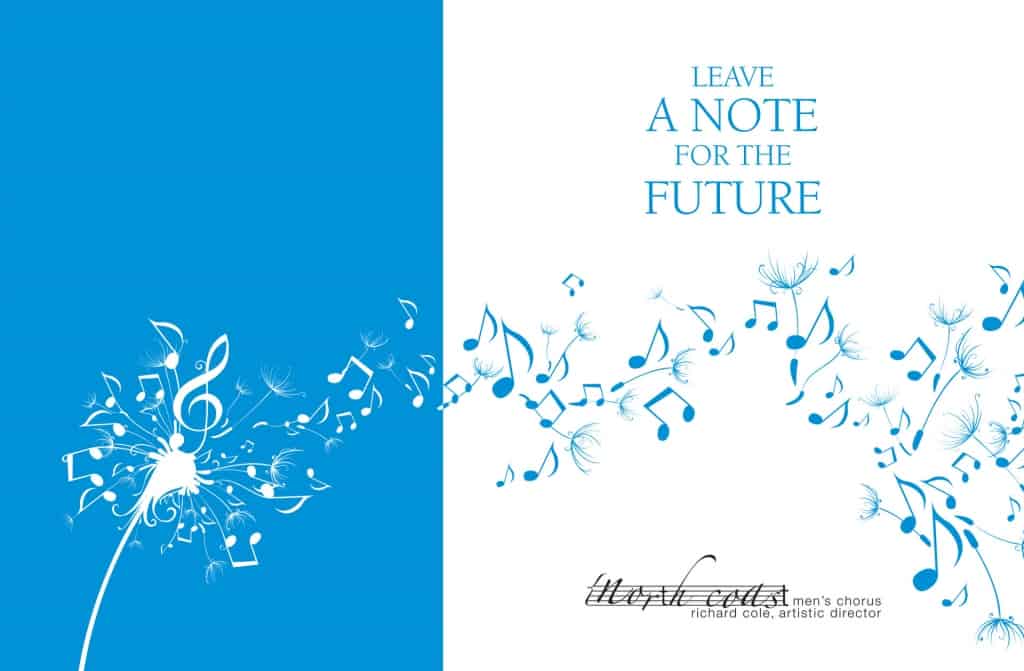 Leave A Note For The Future
By including a gift to the North Coast Men's Chorus (NCMC) as part of your legacy, you will ensure the future of the NCMC.  There are many ways to do so, both during and after your lifetime.  Giving this kind of gift not only benefits you, the members of the NCMC, and the community at-large, but helps to ensure the future financial stability of the NCMC for generations to come.
The CLEVELAND CHORAL ARTS ASSOCIATION, INC. dba NORTH COAST MEN'S CHORUS is a 501(c)3 nonprofit organization (Tax ID # 34-1572215)
MAKE THE NCMC PART OF YOUR LEGACY THROUGH OUR PLANNED GIVING PROGRAM
Wills
Include a gift for NCMC in your will, which can be a dollar amount or tangible assets, by making NCMC one of your beneficiaries.
Trusts
As with a will, specific assets, a dollar amount or a percentage can be left in a trust for the benefit of NCMC.
Stocks/Bonds/Securities
You may receive significant tax benefits by giving appreciated stocks or other investments to NCMC during your lifetime.  You may also donate stocks as part of your estate.  Please consult your tax and financial advisors for more information.
IRAs/Retirement Plans
Retirement accounts can be subject to very high taxation when left to anyone besides a spouse.  You may be able to reduce the taxes on your retirement fund and benefit NCMC as a recipient of part of your retirement fund.  If you are over 70-1/2 you may be able to satisfy your Required Minimum Distribution by gifting the distribution directly to NCMC, and can gift up to $100,000 directly from the retirement account with no negative tax consequences.
Gift Annuities
Gift Annuities are one way to benefit the NCMC, and still guarantee a lifetime income for you the Donor.  If you are interested in pursuing this option further, please contact the NCMC and we will work with you and your financial advisor to find a policy that meets your needs.
Life Insurance
By making NCMC one of the beneficiaries of your life insurance, you will ensure the future of the NCMC.
We advise that you work with your financial investment advisor or your attorney to identify the option(s) that works best for you.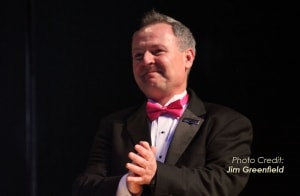 "I've designated the North Coast Men's Chorus as one of the beneficiaries of my estate planning because I want future audiences to experience the same pride and joy I have in attending so many incredible performances over the past 25 years"
John Gardner, NCMC Patron